Sabras Radio become Official Media Partners 2021 for Leicestershire County Cricket Club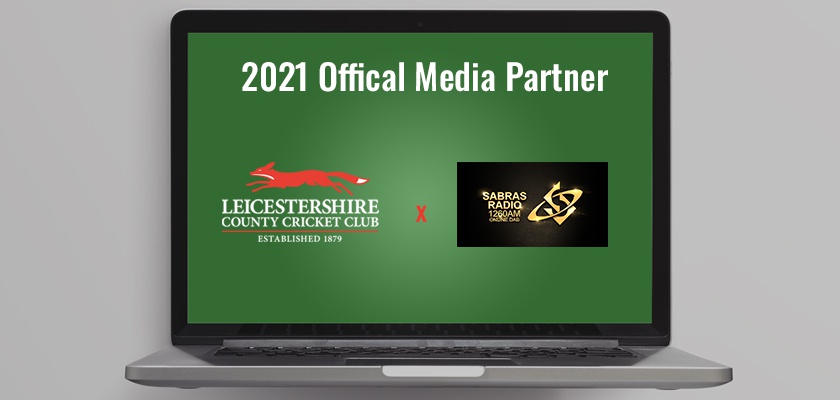 Sabras Radio become Official Media Partners 2021 for Leicestershire County Cricket Club
Wednesday 14 April 2021
Sabras Radio announce their 2021 media partnership with Leicestershire County Cricket Club.
Sabras Radio are the Number 1 hit Asian Music Station in the Midlands and have been on air since 1995.
The club and Sabras Radio have collaborated in the past, however the media partnership will look to strengthen ties with the radio station to provide more cricket content across the station.
Leicestershire CCC Marketing Manager Chloe Dunn said: "Working with Sabras Radio provides a fantastic opportunity for both parties to strengthen their engagement with the South Asian Community in Leicester. We'll be working together closely throughout the season."
Sabras Radio, Managing Director, Don Kotak said "We are very pleased to further strengthen our long-standing links with Leicestershire County Cricket Club. Sabras is very supportive of all our local sporting institutions.
"We look forward to applying our well-established regional presence in the Asian community to bring the community and the club closer together".
-ENDS-