Sabras Radio wins Regional Station of the Year 2019
Sabras Radio wins Regional Station of the Year 2019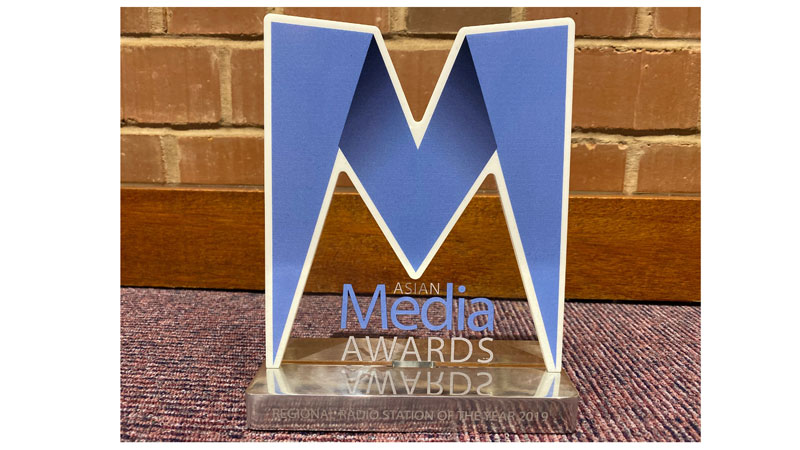 Sabras Radio has once again scooped up the Regional Station of the Year gong at the Asian Media Awards 2019.
This is third time Sabras Radio has walked away with the prize, beating competition from other regional Asian radio stations. The awards were held on Thursday 24th October in Manchester.
Raj Baddhan, Director of Sabras Radio said, "This award is a testament of the team's hard-work over the past year. It's been an incredible and fruitful year for Sabras Radio on the back of great programming, presenters and a string of successful events. As we step into our 25th year on-air, Sabras Radio will continue to entertain listeners as we have been doing over the past quarter of a century. A huge thank you to our listeners for always making Sabras Radio their No.1 choice & advertising clients for their support."
Sabras Radio won the Asian Media Award for Regional Station of the Year in 2017.