Sabras Radio announces Summer Bash 2018
Sabras Radio announces Summer Bash 2018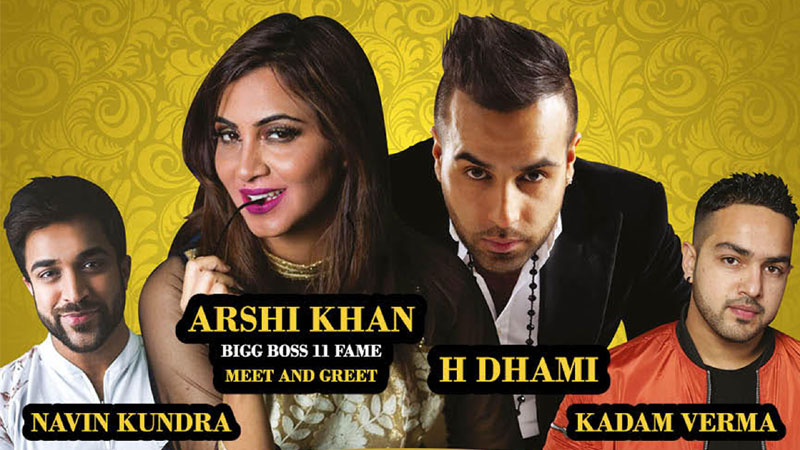 The Midlands' popular Asian station, Sabras Radio has announced an extravagant dinner and dance event, which will be held in Leicester in June.
The Sabras Radio Summer Bash 2018, presented by Sony Entertainment Television, in association with Ria Money Transfer, takes place on Saturday 16th June 2018 at the prestigious Kapital Venue in Leicester.
Confirmed to attend the event will be Arshi Khan, who will fly over from India, fresh from her stint on 'Bigg Boss 11'. Khan will also be meeting her fans, with a special meet and greet opportunity. Music performers include UK sensations H Dhami, Navin Kundra and Kadam Verma. Live music and high production set-up will be provided by the renowned, AVH.
Tickets for the event will be priced at £20, available at Sabras Radio, Radias and Mr B in Leicester. Tickets include entertainment and food provided by Desi Bites.
Raj Baddhan, Director of Sabras Radio said, "We've been teasing our listeners for months on a special event we'll be holding this summer and here it is! This is to further demonstrate our commitment to our listeners in giving them what they want. It is sure to be a night to remember with great entertainment, food and drinks. Plus a chance for people of Leicester and beyond to dress to impress."
Tickets for the Sabras Radio Summer Bash 2018 go on sale next week.
BizAsiaLive.com is the online partner for the event.