Vishal Jogiya
Name: Vishal Jogiya
Show: Sunday Requests
Time: Sundays at 09:00
Facebook: Facebook.com/vishal.jogiyasabras
Twitter: @vjogiya
Instagram: @vjogiya
Email: Vishal@sabrasradio.com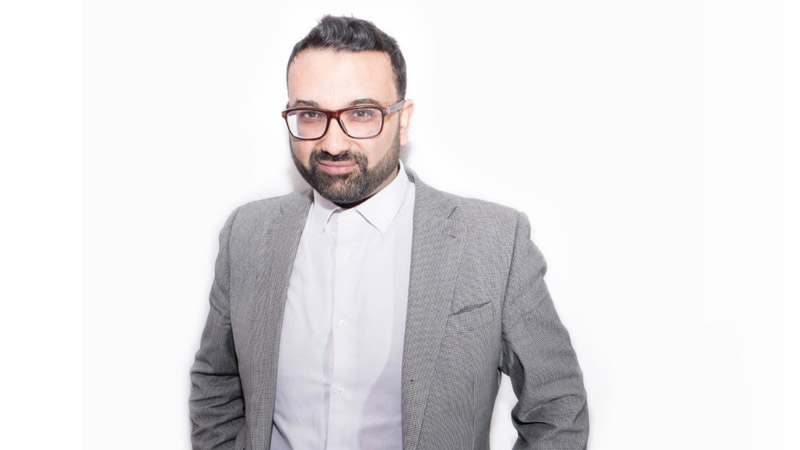 The Serious Qs!
How did you start your radio career?

Initially working at our sister station Sanskar Radio, a station very close to my heart, where I developed my skills of DJ presentation on a live broadcasting radio station, this put me in good stead for a role on Sabras.


What can listeners expect from your radio show?


A variety, of classical romantic through to new energetic Bollywood tracks. My listeners are the most important part of my show, they simply need to request and I play it for them. This is what makes my show work, and why it is so popular with our listeners.



What's the one thing that drives you in making your show better than the show before?

I strive to make my show different to the previous one, so that my listeners never feel bored. The challenge of discovering that unique track from a vast supply of asian beats provides me with the drive to deliver a top class show each time.


What has been the most memorable moment for you working at Sabras Radio?


I have a diverse cohort of listener on my show, however, one particular little sweet heart stole my show one day. A very cute little two and half year old requested a classic track "Kala Kala chashma" which for his age was so adorable. He certainly will be able to teach us all a thing or two on how to impress the other half.



If you were to name one person for giving you the push to where you are now in life, who would that be?

For me this is an easy answer - there is only one person that comes to mind, and that would be my beautiful mother. She is my rock in life, the one who has always given me the encouragement to achieve my dreams and the confidence to further myself in life, even when life may seem difficult, she is the one that shows me how to omit any barriers.
The Quirky Qs!
Your star sign?


LEO (THE KING OF THE JUNGLE)



If someone was to play you in the story of your life, who would you want that to be?


Shaid Kapoor - love this guy!



Which famous person would you like as your neighbour?


Micheal Jackson so he can teach me how to moonwalk and dance to his amazing musical genius!



If you were to go back in history, who would you like to meet?


Adam and Eve



Your ultimate childhood memory?


Peoples reaction to my Fathers presence, he is the classical representation of a Mans Man, a true kind hearted gentlemen, and a person that I hope to aspire to.



Who would you like to be trapped in a lift with & why?


Sri Devi – so I can make sure Raj Baddhan does not get close to her. (Just to keep her safe lol)



What is the one characteristic you admire in others?


Being Humble, I believe is the key characteristic a persons should encompass



If you were to choose to lose one of your five senses, which would you lose?


Taste – so I would not mind eating healthily all the time.



Which exotic location would you most like to go to?


Mauritius



If not a radio presenter, then?


My other Passion being a Diamantaire and Goldsmith.