Sandhya
Name: Sandhya
Show: Drivetime
Time: Weekdays at 15:00
Facebook: Facebook.com/OfficialPageSandhya
Email: Sandhya@sabrasradio.com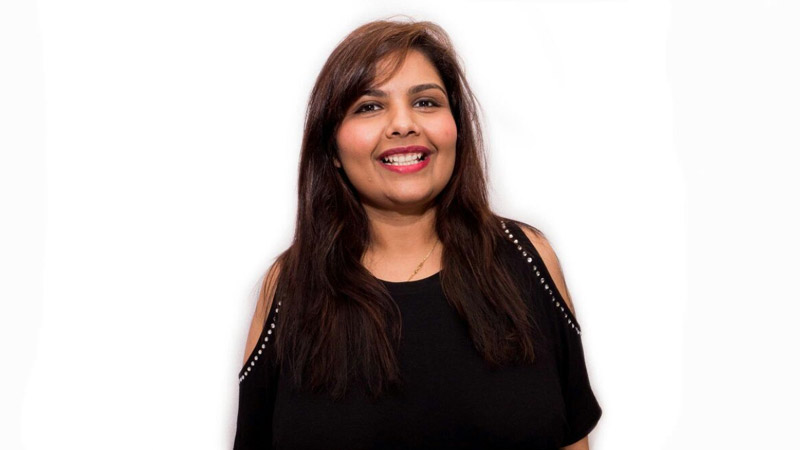 The Serious Qs!
How did you start your radio career?


I went for an interview in Dublin for a radio show and ended up hosting the show for couple of months.
What can listeners expect from your radio show?


Music they love, and of course a friend in me who is always there to talk to them.



What's the one thing that drives you in making your show better than the show before?


Love and support from listeners always keep me going.



What has been the most memorable moment for you working at Sabras Radio?


Ah! The day I met Abhishek Bachchan.



If you were to name one person for giving you the push to where you are now in life, who would that be?
My Brothers.
The Quirky Qs!
Your star sign?
Leo

If someone was to play you in the story of your life, who would you want that to be?


Myself.



Which famous person would you like as your neighbour?


Ahem! Abhishek Bachchan



If you were to go back in history, who would you like to meet?


Manna Dey



Your ultimate childhood memory?


I was convinced by my siblings my name was "Shut up"



Who would you like to be trapped in a lift with & why?


Ermm! Abhishek Bachhan, you know why...right?



What is the one characteristic you admire in others?


Kindness.



If you were to choose to lose one of your five senses, which would you lose?


Taste. That will keep me away from food.



Which exotic location would you most like to go to?


Bahamas



If not a radio presenter, then?
Singer.