Sam
Name: Sam
Show: Bollywood Nights
Time: Saturdays at 22:00

Facebook: Facebook.com/profile.php?id=100009411258420
Email: Sam@sabrasradio.com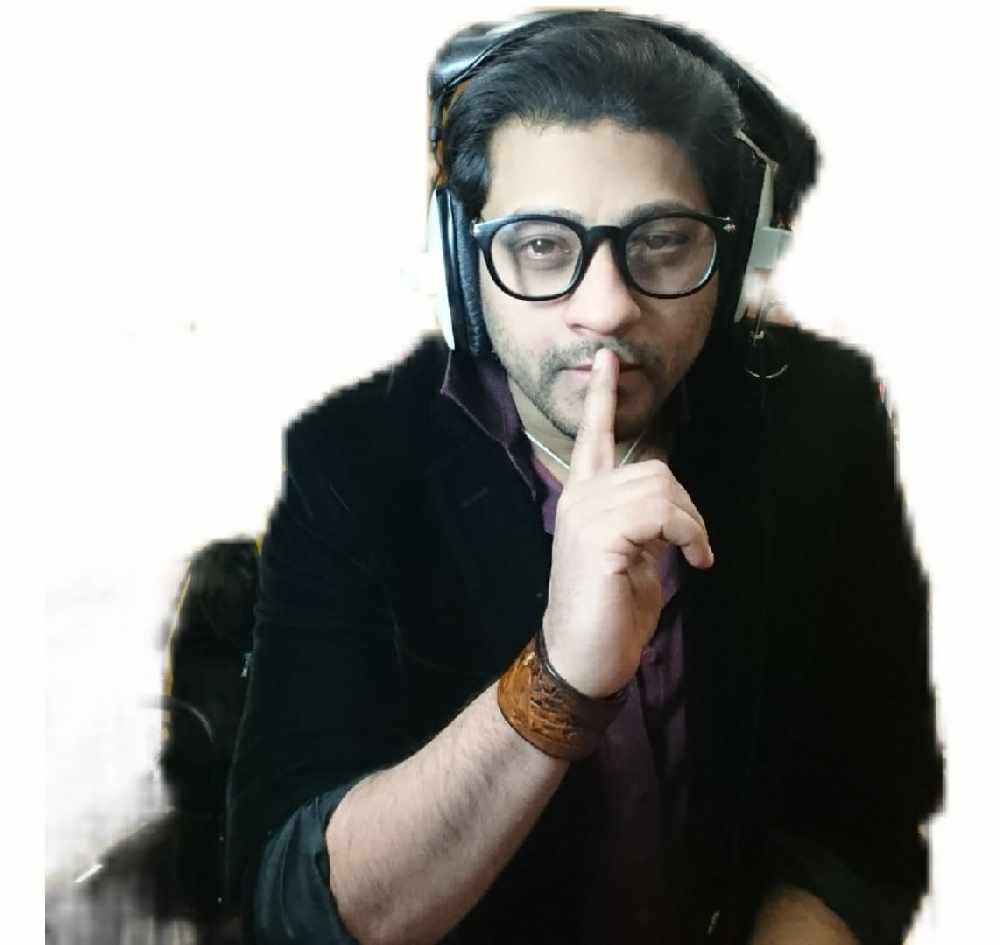 The Serious Qs!
How did you start your radio career?
Sangeet is an inspiration, and I've always wanted to share my...Ok forget that, too clichéd. My college friends said I talk too much, and my nickname was Mr Encyclopeda. So I thought, why not get paid for doing BAK BAK.
What can listeners expect from your radio show?
The tracks-a-spinning, Sam's-a-chatting, you're-a-jammin. Its like that song, "Shanivaar raati… Menu neend nahi aati"
What's the one thing that drives you in making your show better than the show before?
I arrive on time these days! Hey, by my track record, that's a huge improvement. Agle do teen saal mein bilkul sudhar jaunga.
What has been the most memorable moment for you working at Sabras Radio?
The time when I… no wait, that was at college. Oh yeah, this one time… no that was when I crashed a random wedding! Ek baar…nahi, who to dost ka janamdin tha. Hmmm..THINKING…STILL THINKING…
If you were to name one person for giving you the push to where you are now in life, who would that be?
There's no 1 person. So many people to thank. I would like to thank my parents, All my colleagues, and the Academy for giving me this award. OH SORRY, this is my oscar winning speech! Don't judge, it could happen some day!
Your star sign?
The Raging Bull TAURUS
If someone was to play you in the story of your life, who would you want that to be?
Tom Holland.
Which famous person would you like as your neighbour?
Stone Cold Steve Austin.
If you were to go back in history, who would you like to meet?
Chandra Gupta Maurya.
Your ultimate child memory?
My Mum asks, "When are you going to mature?" so I guess, im still making memories everyday.
Who would you like to trapped in a lift with & why?
Question is, who is gutsy enough to be trapped in a lift with SAM?
What's the one characteristic you admire in others?
I appreciate how everyone I know is caring towards me (itna jhootha jawaab hain, you can see right though it)
If you were to choose to lose one of your five senses, which would you lose?
I frequently get asked, "Have you lost your brain?" So I guess ive got a HEAD-START on this one!
Which exotic location would you most like to go to?
Greece.
If not a radio presenter, then?
Ghost Buster! Don't look so surprised. I've sensed some ectoplasmic activity before, And I bought the suit at a comic con years ago, Hope to use it someday!