Rajpal
Name: Rajpal
Show: Punjabi Sabras
Time: Weekdays at 21:00
Email: Rajpal@sabrasradio.com
The Serious Qs!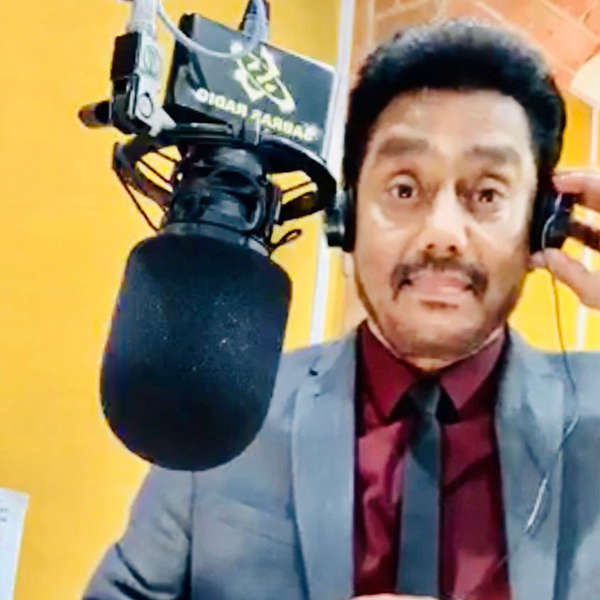 How did you start your radio career?


I heard an advertisement for new presenters on a local radio station in Leicester and decided to go in to apply. The program controller took me into a studio for a voice test and, to my surprise, after listening to my voice for a minute or so, he offered me a slot.



What can listeners expect from your radio show?


Entertainment, educational and cultural material, and most importantly great music!



What's the one thing that drives you in making your show better than the show before?


Appreciation and support from my listeners.



What has been the most memorable moment for you working at Sabras Radio?


An interview with the very talented singer and songwriter Satinder Sartaj.



If you were to name one person for giving you the push to where you are now in life, who would that be?
My Father.

The Quirky Qs!
Your star sign?


Libra.



If someone was to play you in the story of your life, who would you want that to be?


Shahid Kapoor.



Which famous person would you like as your neighbour?


Sonu Nigam.



If you were to go back in history, who would you like to meet?
1st man on Earth.

Your ultimate childhood memory?


Kite flying and playing with friends on the streets of Punjab.



Who would you like to be trapped in a lift with & why?


An alien to interview.



What is the one characteristic you admire in others?


Kindness.



If you were to choose to lose one of your five senses, which would you lose?


None of them as without all five senses I will not be able to enjoy my life.



Which exotic location would you most like to go to?


Hawaii.



If not a radio presenter, then?


Another role in entertainment.