Pam Sidhu
Name: Pam Sidhu
Show: Drive Time
Time: Weekdays at 15:00
Facebook: facebook.com/OfficialPagePamSidhu/
Twitter: @pam_sidhu
Instagram: @pam__sidhu
Email: Pam@sabrasradio.com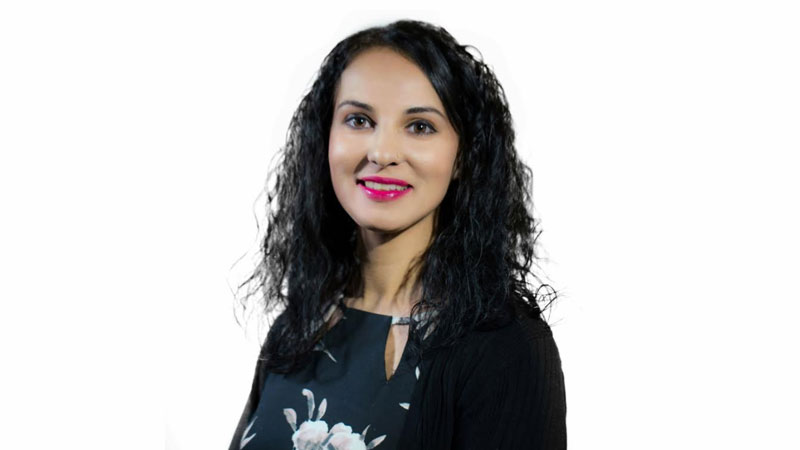 The serious Qs!
How did you start your radio career?
I worked on a number of different radio stations in Manchester over the years, but this was more as a hobby. My real break, and interest, in radio came on a BBC radio station. On that, I would do regular music reviews and enjoyed myself so thoroughly that I started to consider this seriously as a profession.
What's the one thing that drives you in making your show better than the show before?
Positive vibes from the listeners! When people contact Sabras and tell me how they love the show. It drives me to make it an even more enjoyable experience. Also hearing people's successes and good news is always wonderful as it encourages others too.

What has been the most memorable moment for you working at Sabras Radio?
There has been so many already! One that comes to mind is when the team won the award for best regional radio station of the year (2017) at the Asian Media Awards. I feel very lucky to be part of such an amazing station.
If you were to name one person for giving you the push to where you are now in life, who would that be?
That would have to be my husband. He is my biggest supporter we have been together for many years and he has always recognised my potential and constantly pushes me to be the very best version of myself.
The Quirky Qs!
If you were to go back in history, who would you like to meet?
Sophia Duleep Singh – one of the first British Asian women. The granddaughter of Maharaja Ranjit Singh (the last emperor of Punjab). She was a Suffragette and used her position and influence to campaign for many issues including women's right to vote.
If not a radio presenter, then?
Anything that involves motivating and inspiring people to become the best they can be. I am a Well-being Coach - qualified Mindfulness practitioner and nutritionist, I love to work with people to develop their skills in life for success.