Missy B
Name: Missy B
Show: Desi Look
Time: Sundays at 16:00
Facebook: Facebook.com/MissySharmaB
Twitter: @MissyPBS
Email: MissyB@sabrasradio.com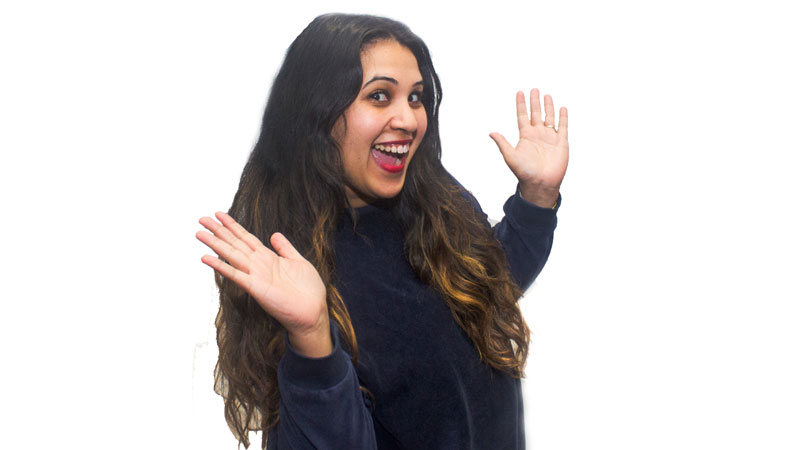 The Serious Qs!
How did you start your radio career?
Aged 11 went for a voice test, then started doing radio commercials and then got my first show at 18.

What can listeners expect from your radio show?
A lot of madness and mayhem! Its a UK entertainment show with a lot of great music and its one big party.

What's the one thing that drives you in making your show better than the show before?
My listeners, they give me so much love on each show that I want to make it sound better for them.

What has been the most memorable moment for you working at Sabras Radio?
So many to mention, Cannes Film Festival was amazing, getting to interview Abhishek Bachchan in Leicester was fab and I love hosting the Leicester Mela each year.

If you were to name one person for giving you the push to where you are now in life, who would that be?
My Mum and Dad.
The Quirky Qs!
Your star sign?
Sagittarius

If someone was to play you in the story of your life, who would you want that to be?
Kareena Kapoor Khan

Which famous person would you like as your neighbour?


Simon Cowell



If you were to go back in history, who would you like to meet?
Simon Cowell

What is the one characteristic you admire in others?
Eyes

If you were to choose to lose one of your five senses, which would you lose?
Smell

Which exotic location would you most like to go to?
Bora Bora

If not a radio presenter, then?
Barrister