Akshay
Name: Akshay
Show: Desi MashUp
Time: Saturdays at 19:00

Facebook: Facebook.com/AkshayPatel1260
Twitter: @AkshayPatel
Instagram @dj_akshaypatel
Email: Akshay@sabrasradio.com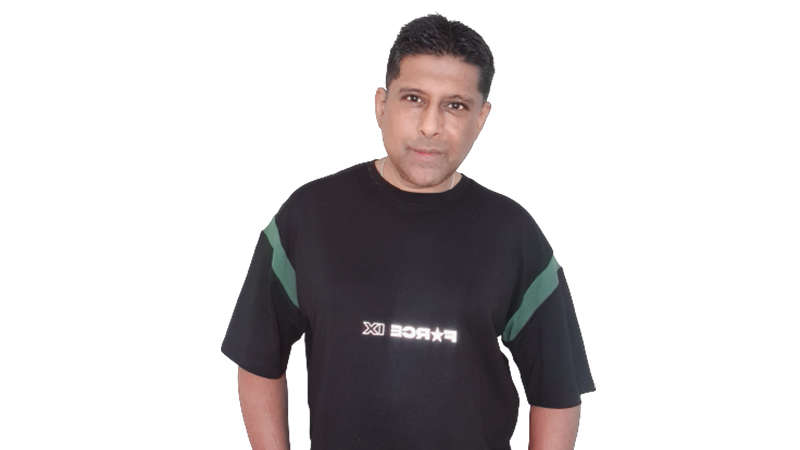 The Serious Qs!
How did you start your radio career?
So i'd just finished my Media degree & wasn't quite sure what I wanted to do next; that's when I heard Sabras Radio where looking for presenters. So I came in & auditioned; two weeks later I had my own show. That's how fast it happened. All these years on I'm still rocking the airwaves; big up to the bosses at Sabras for having faith in a young kid with a dream & a whole lot of passion.

What can listeners expect from your radio show?
A crazy, unpredictable roller-coaster ride of entertainment; expect the freshest Bhangra, Bollywood & Urban Asian anthems. Interviews with all the latest & up and coming artists & so much more. So crank up the volume & let me bring the party to you every Saturday night.

What's the one thing that drives you in making your show better than the show before?
It's all about the listeners. I make sure the tunes are banging, the biggest artists are booked & I'm hyped & ready to deliver. Their love & feedback drives me to be bigger & better each week.

What has been the most memorable moment for you working at Sabras Radio?
Too many! But the funniest was when I'd just finished interviewing Deepika Padukone at her hotel. As I was leaving I blindly reached back & grabbed my jacket (or so I thought) and I was struggling for ages to get it on. Deepika at this point was just staring at me, after a while she went "Ahem that's a girl's coat". Turns out I'd confused HER jacket with mine #Awkward.

If you were to name one person for giving you the push to where you are now in life, who would that be?
My amazing parents (they count as one) for supporting my dream & not expecting me to be a doctor, engineer or accountant. I thank them for letting me be who I wanted to be & having faith in me.
The Quirky Qs!
Your star sign?
Capricorn. Totally down to earth; I keep it real 100%.

If someone was to play you in the story of your life, who would you want that to be?The Khiladiyon Ka Khiladi; Akshay Kumar. Don't you see the resemblance.. Hahahaha!!
Which famous person would you like as your neighbour?
Amitabh Bachchan; living next to a legend would be awesome.

If you were to go back in history, who would you like to meet?
Back to the 1970's to meet RD Burman. My fave Bollywood music producer of all time; we'd sit & talk music for hours & hours.

Your ultimate childhood memory?
Being 5 years old & watching Sholay in an Indian cinema with my mum. Even at that age I knew I'd just witnessed a masterpiece.

Who would you like to be trapped in a lift with & why?
The gorgeous TV personality Asha Negi; she's just too cute & funny.

What's the one characteristic you admire in others?
CONFIDENCE! Once you start believing in yourself; magic starts happening.

If you were to choose to lose one of your five senses, which would you lose?
OK so I need SOUND to hear music, TASTE coz i'm a foodie, SIGHT to watch movies, TOUCH.. err..so i can ..err touch things. So I guess I'm cool to lose SMELL.

Which exotic location would you most like to go to?
An exotic island in the Maldives with Asha Negi; after the trauma of being stuck in a lift together, I'd say we both deserve a break.

If not a radio presenter, then?
A Bollywood hero of course; I was born to entertain.