Jayna Shah
Name: Jayna Shah
Show: Gujarati Sabras
Time: N/A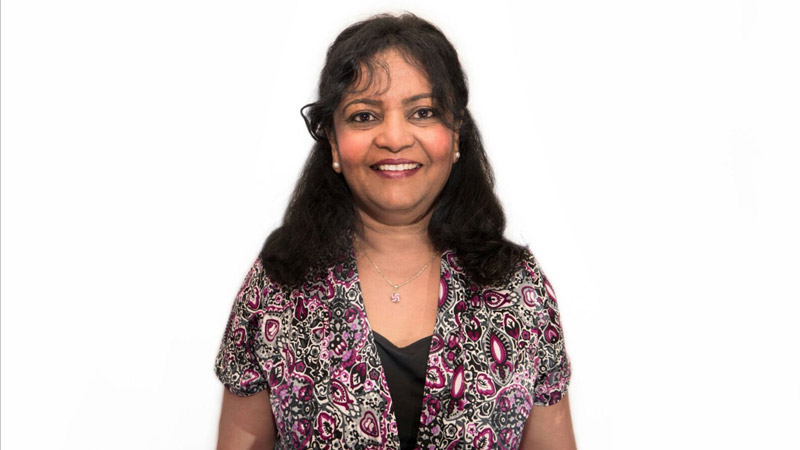 The Serious Qs!
How did you start your radio career?
Started as a child drama artist on All India Radio. Progressed to become a Presenter and News Reader on All India Radio, Doordarshan TV in India and in the UK on MATV,BBC Asian Network and now on Sabras Radio.
What can listeners expect from your radio show?
Excellent music, entertainment, good interaction and connection.
What's the one thing that drives you in making your show better than the show before?
New music and passion for media.
What has been the most memorable moment for you working at Sabras Radio?
Every moment presenting at Sabras Radio, especially interviewing different celebrities and talking to the listeners being their friend.
If you were to name one person for giving you the push to where you are now in life, who would that be?
My parents.
If someone was to play you in the story of your life, who would you want that to be?
Kajol
Which famous person would you like as your neighbour?
Narendra Modi
If you were to go back in history, who would you like to meet?
Mahatma Gandhi
Your ultimate child memory?
Hosting the show with Tina Munim ( now Ambani) for Children Film Society.
Who would you like to trapped in a lift with & why?
Amitabh Bachchan – My childhood crush
What's the one characteristic you like admire in others?
Honesty
If you were to choose to lose one of your five senses, which would you lose?
None
Which exotic location would you most like to go to?
Canary Islands
If not a radio presenter, then?
Can't imagine life without Radio.