Arshi Khan not attending Sabras Summer Bash 2018
Arshi Khan not attending Sabras Summer Bash 2018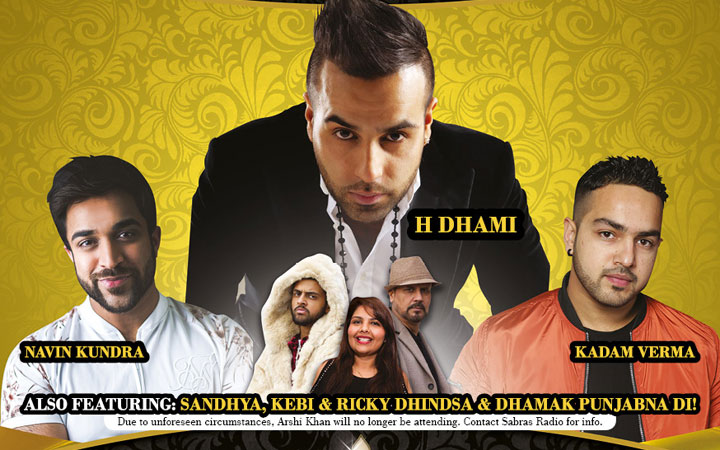 Sabras Radio regrets to inform our listeners that Arshi Khan will no longer be attending the Sabras Radio Summer Bash 2018, due to "personal circumstances".
The Sabras Summer Bash 2018 takes place as normal on Saturday 16th June, with performers including H Dhami, Navin Kundra, Kadam Verma, Sandhya, Kebi & Ricki Dhindsa and Dhamak Punjabna Di. DJ and production by AVH.
Sabras Summer Bash 2018 takes place on Saturday 16th June 2018.
The event is now sold out.
For refunds or questions relating to Arshi Khan, contact Sabras Radio on 0116 261 0666 or visit the Sabras Radio studios during office hours BEFORE the event.
We apologise for any inconvenience caused.