Pooja Babbar
Name: Pooja Babbar
Show: Afternoon Delights
Time: Weekdays at 13:00
Facebook: Facebook.com/pooja.babbar.3760
Instagram: @poojababbar
Email: Pooja@sabrasradio.com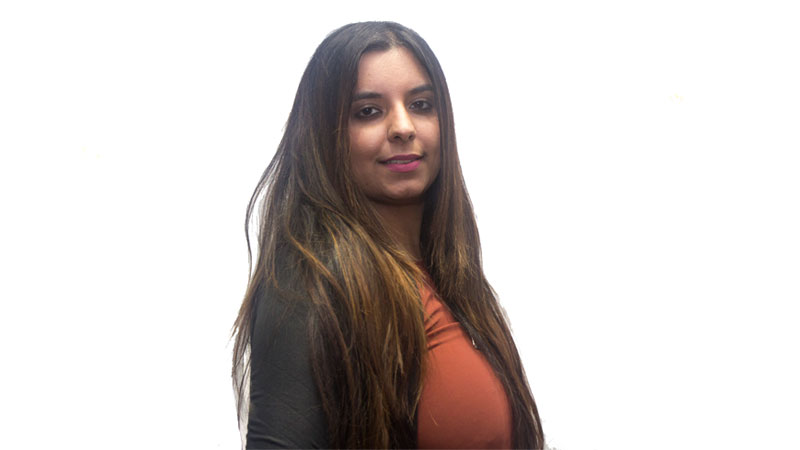 The Serious Qs!
How did you start your radio career?
I always had immense love and passion for the world of music and performing arts. I was always intrigued by the radio and so one day decided to send my audio audition clip to Sabras. The journey started from there.

What can listeners expect from your radio show?
Music and conversation from the heart and soul.

What's the one thing that drives you in making your show better than the show before?
The love and support showed by my listeners.

What has been the most memorable moment for you working at Sabras Radio?
Without a doubt, my first show! I was overwhelmed by so many amazing feelings which are hard to convey in words.

If you were to name one person for giving you the push to where you are now in life, who would that be?
My mother. She has always encouraged me to pursue my dreams no matter what!
The Quirky Qs!
Your star sign?
Gemini.

If someone was to play you in the story of your life, who would you want that to be?
No one comes to mind of as of yet!

Which famous person would you like as your neighbour?
Karan Johar! #GossipSessions.

If you were to go back in history, who would you like to meet?
Adolf Hitler.

Your ultimate child memory?
Visiting our special den which we named sandy mountains, where I had the best playing out sessions with my friends and younger sister. It was literally a place filled with sandy mountains!

Who would you like to be trapped in a lift with & why?
God! If that would be ever possible. I have so many questions that only he could answer.

What's the one characteristic you admire in others?
Honesty.

If you were to choose to lose one of your five senses, which would you lose?
None!
Which exotic location would you most like to go to?
Mauritius.


If not a radio presenter, then?
Actor or singer in Bollywood (my dream job)!